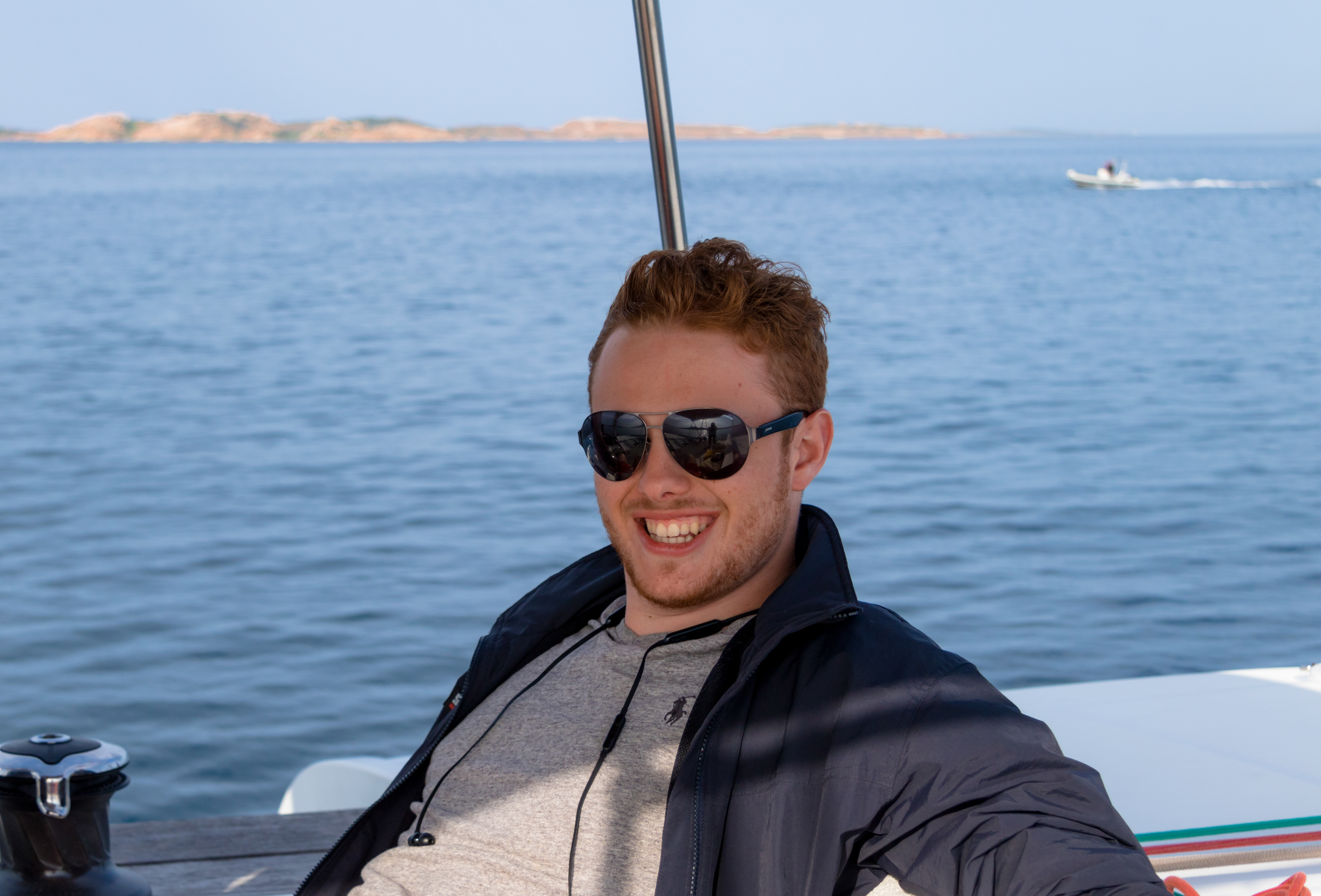 Hi, I'm Ross! I'm passionate about pretty much all things creative, whether it be branding and photography or playing guitar and dreaming up wacky DIY projects. I'm originally from Cornwall, where I was lucky enough to grow up on boats and beaches. In my spare time I can usually be found somewhere near water, be that sailing/surfing on it, floating in it or just sitting by it.
My background is quite diverse when it comes to creative disciplines; I've worked with animation, branding, editorial, photography, UI/UX and film briefs to name a few. I'm also a keen and competent writer, and have enjoyed writing both for pleasure and business in the past.
I have recently graduated from the award-winning Arts University Bournemouth with a BA (Hons) in Visual Communication, and am now searching for my place within the creative industries; I'm looking to take what I have learned from the last six years of creative education and put it to good use. If you think I'd be a good fit for your company, hop over to the Get in Touch page of my website, or say hi via one of the social media channels in the top right.